Madison & Mike's Sandstone Peak Engagement Session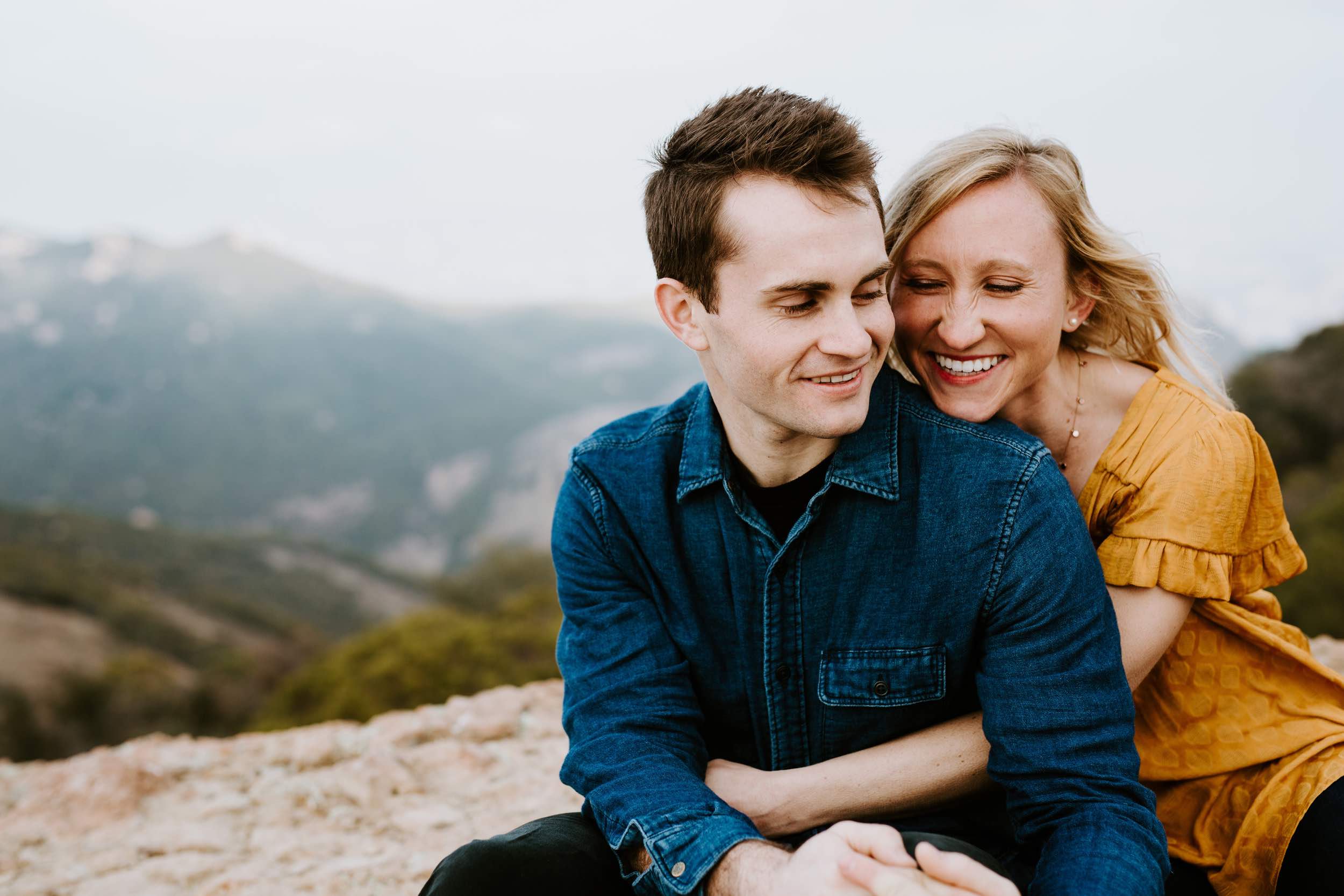 We had so much fun running around the mountains on this foggy evening with Madi & Mike! Their engagement shoot started with a few mile hike together up to Sandstone Peak. We had lots of time to chat before our camera's started clicking, so Madi & Mike told us all about their proposal, which happened on the same trails where we were to be shooting. Madi & Mike are both incredible athletes and runner's. They frequent the Santa Monica Mountains with their pups for family trail runs on an almost weekly basis. On a recent trail run, Mike got down on one knee to ask Madi to be his wife. We are such suckers for proposal stories and their's was no exception! It made their engagement shoot even more special knowing such an unforgettable moment happened in the same place.
These two have such a sweet, playful love and are so fun to be around. We can't wait for their wedding later this year at the Santa Barbara Museum of Natural History!